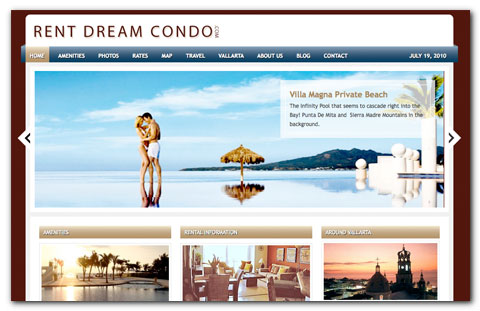 Rent Dream Condo is a WordPress site that's used to rent out the Gianone's dream Mexico condo. The site includes a cool booking feature and one of my favorite photo album plugins to display the beautiful getaway spot.
Features
Booking: This site uses a booking program that allows you to rent out multiple properties. The application keeps track of when properties have been rented out and who's paid or partially paid. Post the calendar online so people can see availability prior to asking.
Featured Story Plugin: The slider in the home page.
Gallery: NextGen Gallery is great for displaying your photos. An impressive slide show option also available.