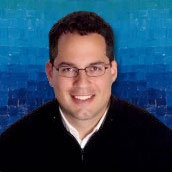 Introduction
I'm a WordPress consultant who combines 24 years of marketing experience, code and graphic design. Some of my credentials include:
My team builds sites easy to navigate and quick to deliver your message, products, and services.
Currently I am available for freelance web design. Please take a look at my portfolio and contact me if you're interested in finding out when I will be available for freelance work.
Web Design
I've been in the advertising industry for twenty years. I've been designing websites for eight years and really enjoy it! I tend to use PHP, XHTML & CSS based design with a splash of JavaScript and sometimes Flash. I can build, market & brand a design built just for you. I have experience working with fortune 200 companies, small businesses, churches, start ups and unique individuals.
Web Standards
I follow the web standards set by W3C through the use of PHP & CSS. I believe in the separation of content from presentation to ensure that your website will look great no matter where or how it is viewed. This allows your website to load more quickly for those with a slower connection speed, and also allows your website to be more efficiently cataloged by Google and other search engines.
Content Management
I will set up your website to be easily maintained using the WordPress content management system (CMS). This allows for you to make your own changes and updates to your website at no cost other than your time.
If you can email you can WordPress!
We Specialize in Marketing
When it comes to cutting-edge marketing, we've got a corner on the market. We've worked with enough clients to know what campaigns actually work, how to maximize voice and branding, and the best ways to get you a voice in the noise.
Credentials
Still not convinced? The internet really is the modern day wild wild west. Finding a proven web developer is no small task. Brian has 100's of successfully launched websites and satisfied clients. WordPress and StudioPress both recommend Brian. One of Brian's websites has even made CNN's Time Magazines Top 50 websites for the entire Internet! Brian is one of less then 50 developers globally recommended by Automattic, makers of WordPress.