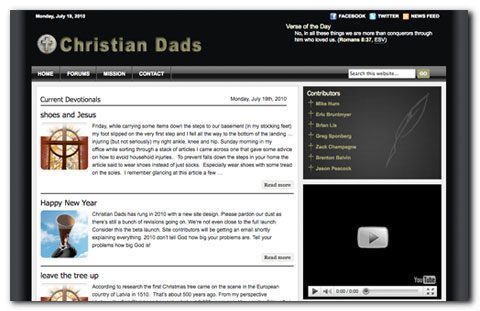 Christian Dads
website is dedicated to men looking for inspiration and community. ChristianDads.com is run on
WordPress
and has several site contributors, all with unique logins.
Features
Online Store: I set up affiliate programs that produces revenue.
Forums: Set up phpBB forums and customized it to match the main site.
Verse of the Day: The site runs a plugin that displays new verses daily. I set up an inspirational picture to go with the verse. I like to rotate images to make a static column look dynamic.
Video: Used embedded video to spruce up the site. Helps the site look more modern and interactive.
Forum Buzz: Used Java script to pull in recent comments made in the forums.