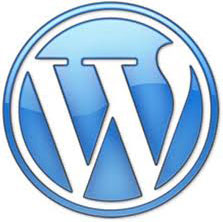 Often I'm challenged on the wisdom of using WordPress an open source CMS vs. someone's proprietary CMS. The answer is pretty clear when you consider all the benefits.
WordPress Is Flexible and Extendable
Flexibility allows us to build sites faster, meaning more of your budget is focused on design and user experience rather than programming and debugging. The community has made it extendable, meaning that everything you can think of has already been built, which speeds up development.
WordPress Is Easy To Use
As a CMS WordPress is super-simple, intuitive and elegant to use, but is also robust. I tell all my clients if you can email you can WordPress.
Price
It is FREE! WordPress is free and it always will be. It can also be hosted cheaply as well. This allows you greater use of your resources. We can focus on design, functionality, SEO, and security easier then starting from scratch saving you time and money.
The Best Tools For The Job
We have pretty much unlimited possibilities when it comes to customizing the functionality. Ecommerce, photo galleries, email marketing campaigns can all be integrated into WordPress. Why have your shopping cart located on one site and have a photo gallery on a photo service? It makes for an unpolished unprofessional look from the end users prospective.
WordPress has a massive community of developers and users. This means that virtually everything you can think of has already been built for WordPress. It is very rare to have things be developed from scratch, which keeps the costs down. There are literally thousands of upgrades to create the custom solution you need.
Open Source Developers
Instead of having 6 developers supporting your website, you have got over 10,000 developers who are part of a community working to constantly improve the product. You are not going to be stuck with a CMS that only one company can use. By locking into proprietary software your also locking into your design company. You won't be held to a ransom for future updates like you would with proprietary software. Don't get locked into a long term contact / solution that only one developer can support.
You Can Blog As Well!
We primarily use WordPress as a CMS. However, WordPress was initially build as a blogging platform. Might not sound important for a business but the power of WordPress comes from its ability to pull good search results. This happens when companies blog about their market niche in a way that gives back to the community. The more content companies can blog about the greater SEO power the site will realize.
WordPress Is Here To Stay
Microsoft recently decided to stop development on its own blogging platform and move its 30 million users over to using WordPress. If that's not impressive enough, WordPress powers over 8.5% of the web, is used on over 26 million sites, and WordPress.com is seen by over 250 million people every month. This is not a bleeding edge technology that will disappear in 6 months time. The large community means it is here to stay and will constantly be improved.
Name Dropping
You can check out my portfolio but who else uses WordPress?
– Conan O'Brien
– Kobe Bryant
– Emeril Lagasse
– Martha Stewart
– Speedo
– Bancorp
– BlackBerry
– Wake Forest University
– Andy Roddick
– Harvard Gazette
… and if that's not enough you can visit the WordPress Showcase.