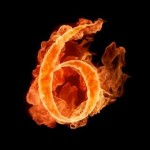 Over the years I've learned a few things about what makes a website successful. Here are six basic mistakes people make.
Cluttered Home Page – I've seen my share of websites that feel like Encyclopedia Britannica threw up on them. These days seconds make the difference between success and failure of your home page. Does the end user get directed quickly to where they want to go? Or are they frustrated they can't find what their looking for quickly? Frustrated experience leads to a higher bounce rate, percentage of visitors who enter the site and "bounce" (leave the site) rather than continue viewing other pages within the same site.
Awkward Navigation – People need to be able to easily find what they are looking for before they bail out of your website. I'm surprised by the number of companies that are not able to clearly communicate their 3-6 main products or services.
Aggressive Animation – Say away from flash. Yes its cool but its awful for SEO (Search Engine Optimization) because all a spider sees is the file name of the flash file. Also flash takes a longer time to load. Overall make sure your animation doesn't over shadow your content.
Dead Links – A recent survey says 60% of users who click on a deal link won't use the back button. Instead they'll leave the site completely. Also dead links count against your SEO score! No Beuno.
Long Scrolling Pages – If your potential customer can't see it, it's not there. Long pages can actually be helpful for SEO at times. However, if your ultimate goal is convert visitors into sales. That happens with the kiss (keep it simple stupid) principal. Unless your in a research field its a good chance long pages are a turn off. Besides if you have a product or service that needs that much space to convince someone to invest in your company, its probably better the customer contact a live sales person for information.
Long Load Times – Optimize all your graphics to load as quickly as possible. Stay away from Flash. Keep your home page clean and elegant. Don't believe less is more? Ok lets look at Apple's home page. Apple just reported the most successful quarter of business of any company any where! They have 6 images and less then 100 words on their home page. I'm pretty sure Apple has more services and products then your company.