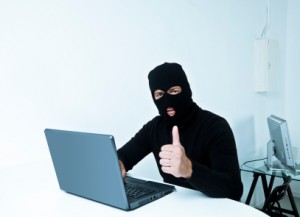 When starting a project I'm always asked "How do we get images?". My response is always the same. There's a right way and wrong way to obtaining images. The wrong way is to just download an image to your hard drive and upload it to your website. Usually the people do this under the premise "Sometimes Its easier to ask for forgiveness then to ask for permission".
In most cases you'll just receive a cease and desist letter. However, depending on the copyright of the image you might get a fine and taken to small claims court. Apparently there's a large photo brokerage who enjoys small claims court so much it seems they have become predatory in nature.
The right way is to purchase an image from an image company like istockphoto.com. Most images needed for a website are x-small or small and only cost 1-5 bucks. Another consideration is royalty free images. Here's some links to choose from.
stock.xchng Probably the best solution. This is where I usually go first. Some images are of excellent quality and large enough to print. Log in necessary.
PhotoBucket Nice size selection. Small web images only. No login necessary.
ImageAfter I like what's available, some larger images as well. It will be nice when they and more quantity. No login necessary
morgueFile I've used morgueFile only a few times. No login necessary.
FreeDigitalPhotos Smaller web images only. No login necessary.
There's a right way and wrong way to obtaining images
At the end of the day its your responsibility to know where your images came from on your website. You should save receipts and download history (which can be hard to do) and file it away. Always check the copyright to make sure your image complies with the intended use.