I'm making the assumption that you've already landed on the best open source CMS (Content Management System), WordPress. If you're still deciding on a CMS read why WordPress is the above the rest. The next step is picking a design or a designer. If your a do-it-yourself type of person I suggest building on the Genesis Framework. However, be forewarned Genesis is a pretty code heavy. For everyone else I suggest hiring a designer/developer.
The first and most important factor in hiring a WordPress designer is evaluating their design style & functionality. Creating successful websites is a winning mix of content (provided by you), design (collaboration of your input with the designers skills), & functionality (provided by the designer). Lets go over each in detail.
Content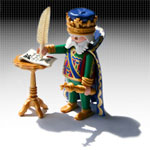 You provide the content. Sounds basic, right? I can't tell you how many times clients think/insist the price their paying is for a "completed" website. Fact is, its impossible for any web designer-developer to know everything about everyone's business. No one can sell/market your business products & services like you can. You should be prepared to explain the main products & services in detail and not expect your designer to do so.
For example, a builder once told me to put together information regarding concrete for driveways and patios. Do you have any idea of the options available for concrete? Is it stamped, brushed, re-inforced with re-bar or something else? Does it have to set for 24 hours? etc etc. DO NOT leave content up to your designer or else your likely to experience unfavorable results and poor SEO.
Design
Design is a little on the tricky side for a number of reason. There's a good deal of graphic designers who think they're web designers. When really their just graphic designers. Laying out a slick design in Photoshop is not the same as coding a design in WordPress. If you role with a design heavy designer you role the dice on your site functionality.
I like my design to be simple, minimalistic, and elegant. This style is professional and showcases your company rather then being a distraction. Think through who the target audience is. In most cases your trying to attract business professionals. If your trying to market to the college age group then you'll want someone who's extra strong in design.
The design process should be a collaboration of your ideas with the designers ideas. The only caveat I'd add is if your working by committee this is likely to be a pitfall of the whole process.
Functionality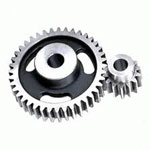 This is probably the most over looked characteristic the biggest source of frustration. After hiring someone with incredible graphic design skills, you find out later in the process they can't do ecommerce or a sophisticated image gallery with a light box effect that allows you to sort and add comments to each picture. I can't tell you how many times I'm hired because a designer has over sold/committed what they can actually do.
Pricing
Pricing can range from $500.00 per complete custom site to well over $10,000. So how do you choose? Well I can pretty much guarantee you don't want the $500.00 designer. Chances are if someone is discounting their services that much your site will reflect it in the way of poor graphic design or poor functionality. Some designers charge by the hour. I'm not a big fan of that because you don't want to pay for someone's learning curve, do you? If your looking for a brochure type website (home page, about, 3-5 pages of info, and a contact page) you can expect a price between 1k-2k. If your looking for all the bells and whistles and someone's offering a solution for $500.00, run!!!
Template/Framework vs. Custom Theme
Some designers will try to impress you with a "custom theme". Ah, bad idea. Just because its all yours doesn't make it the best solution. I choose Genesis Framework because there's a team of top tier professionals not just designing, but developing code on all facets of web development – SEO, speed, security, functionality, and more. When Genesis went through a SEO audit August of 2010 it was done with the experts in the SEO field. When Genesis looked for a BuddyPress solution the best of best was brought in to seamlessly integrate BuddyPress as well.
No one designer/developer is in expert in all internet related fields.
Can your designer be the leader in SEO, security, design, functionality, WordPress, php, css, mysql, marketing, branding? possibly but unlikely. This is why its best to go with a framework over a team of designers or an individual designer providing a custom theme from scratch.
In my case I can offer the best in SEO, security and functionality because my product has been refined by experts, test marketed 10's of thousands of times.
Do Your Research
When looking for a designer look carefully at their portfolio. Do they show only a handful of designs? Is that because that's all they have? Or are they "too busy" to update their own site = "too busy" to work effectively on your site. Are the designs lacking or too artsy-fartsy? Does their portfolio show a vast knowledge of customization and functionality add ons? Do they have references available? What type of credentials does the designer have? If I can warn you about one thing its be careful of the graphic designer! Look for someone who has a mix of graphic design and coding skills. You'll be happier in the long run.
Another consideration is the way the designer handles follow-up. Bad follow-up equals usually means bad execution.
Designer who is new to the industry may be able to do a good or even great job, someone who has experience working on similar websites will be able to do an outstanding job. You want your website to look perfect, you shouldn't settle for anything less.