I woke up on the right side of the bed this morning because I was feeling extremely appreciative of the things that improve my life. Hopefully you'll already have some of these things. Maybe you'll consider a purchase in your future.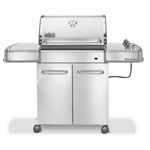 Weber Grills
My neighbor has a Weber Grill from the 70's he never takes care of. It sits on his deck rain, shine, or snow and it starts every time. After going through a few grills during that span I decided to purchase a Weber Grill. The price is 2 or even 3 times more then comparable grills but the quality it top shelf. Three years later I consider the $650.00 I dropped for the grill a good purchase. Estimated $650.00.
---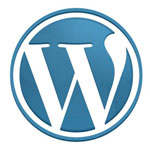 WordPress
Hard to argue value when things are free. However the value of WordPress far exceeds any premium software I've purchased (especially Microsoft software). WordPress powers over 8% of the internet's websites. To find out just how popular WordPress is see The State of the Word. FREE!
---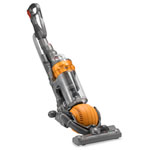 Dyson Vacuums
We had a svelte Kenmore vacuum we dropped a fat $100.00 for 13 years ago. That vacuum ran like a champ for 10 years. We thought it was a great purchase. Until we purchased a Dyson. OMG you should see the dirt this thing sucks up. Its no wonder I developed allergies during the Kenmore stretch. All the dust and dirt left behind… Since we purchase the Dyson my allergies have dramatically been reduced. I used to suffer 6-8 weeks a year, now only 1 or 2 weeks. Coincidence? I think not. Estimated $400.00.
---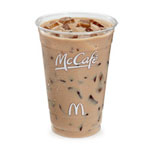 McDonald's Vanilla Ice Coffee
I like Starbucks just as much as the next guy. Well maybe not as much as Brian Gardner but almost. However, I've stumbled on Micky D's Vanilla Ice Coffee which is twice the size and half the price as Starbucks. Yummy! Estimated $2.50.
---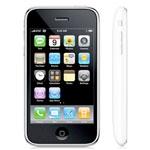 iPhone
I can't live without my iPhone. Especially since my job is internet related its nice to have the web in my pocket. I still don't understand why people go with the knock offs. One especially nice feature is tethering which allows people to use their phone to grab the 3g network for their laptops. Estimated $50.00 – $250.00.
---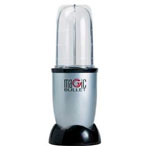 Magic Bullet
Yes you've seen the infomercial. That silver thing that dices and chops. My wife loves her bullet. She uses it every morning to caffeinate, making her frappe. Of course it does so much more. Estimated $40.00.
---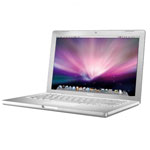 MacBooks
I switch over to Apple about 18 months ago. I resisted giving a review for over year because I didn't want to come off as one of those "crazy I love all things Apple people" see Brian Hauer. However, my MBP runs just as fast as the day I purchased it. Something I can't say for any pc I've purchased. While its 2-3 times more expensive then PC my time waiting for reboots, slow running programs, etc is a premium. I'm sure your time spent waiting on your PC is well worth the price of a Mac. Estimated $1,500.00.
---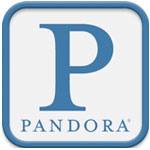 Pandora Radio
Such a great product I heard on a Chicago Radio station that they are now modeling themselves after Pandora. Don't know how that works but ok. Personalized radio what a great idea! Just check off the songs your like and dislike. Pandora will figure you out when the rest of us can't 😛 FREE!
---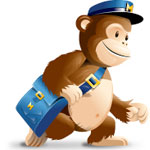 MailChimp
Ever look for an eNewsletter solution then run into the premium programs like Constant Contact and Aweber with their $30.00/month fees OUCH! Not only easily track if people opened your email newsletter, but track right down to who clicked what ads on your newsletter. MailChimp is better then the competition and its FREE!
---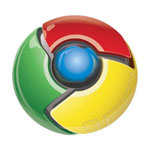 Google
As much as Google has "upset" me about adding another social network to the scene. I still have to give the monster of the internet props. I'm not talking about its search engine, which kinda blows after the first 2 pages of results. I'm talking about the side projects like Google Maps, Chrome, YouTube, Image search, Gmail and now Gplus. Pretty much every Google touches is produced at a high quality and FREE!
---
Hey look at that, 4 of the 10 things are free. I guess its true, some of the best things in life are free.